Street Stall site now available for lease in Nelson CBD
One of Council's Street Stall sites has become available for lease until 30 June 2021. The site on the corner of Trafalgar Street and Hardy Street is one of only 11 sites Council leases, and as such is in very high demand.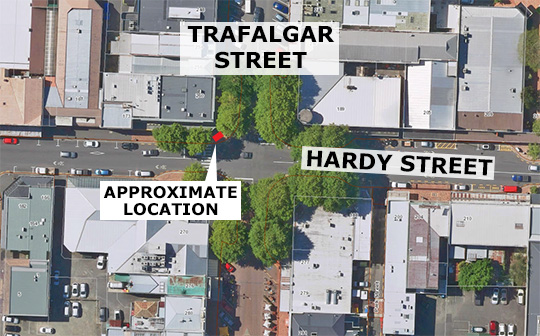 The site is suitable for a street stall that does not exceed 2.2m long, 1.8m wide and 2.2m high. The stall/cart needs to be removed on a daily basis, so should be light and easy to tow. The stall/cart must be registered with a current WOF, and a relevant food plan registration needs to be in place.
To apply please fill out the application form (83KB DOCX) and return it, with supporting photos of your stall/cart, to brad.sidley@ncc.govt.nz.
Applications close 4pm 30 January 2020 and will be reviewed on a case by case basis.